Subscribe now for discounts and free instruments!
Get your $20 off Black Friday promo code !
The Guitar Meets the Synthesizer
Continuum Guitars brings you sampled guitar performances and evolving textures in an inspiring and innovative virtual music instrument.
Achieve your musical visions, from energetic rhythm guitar pulses to expressive harmonic and melodic beds.
Sound either clean and organic or heavy and distorted. Enjoy synthetic filtered guitar pads, lo-fi textures and never explored dynamic soundscapes.
With its versatile sonic palette, Continuum Guitars will shine on your next score but also will cover your guitar needs in a diversity of production genres.
"I can see busy media composers lapping this up in their never‑ending quest to find some fresh sonic inspiration. There is also potential for some guitar‑like ear candy sounds for producers of more conventional song‑based music. Continuum Guitars delivers sonically, is intuitive on first use and yet rewards those who dig in." • Powered by Native Instruments industry standard Kontakt sampler.
• Works with all major music production softwares. (eg. Ableton Live, Logic Pro, Cubase, Pro Tools, Studio One…) "I can see busy media composers lapping this up in their never‑ending quest to find some fresh sonic inspiration. There is also potential for some guitar‑like ear candy sounds for producers of more conventional song‑based music. Continuum Guitars delivers sonically, is intuitive on first use and yet rewards those who dig in." A new distinctive voice.
Continuum Guitars is all about motion and space. Using electric guitar rhythmic patterns and evolving performances as the building blocks, our sound engine can process and extrapolate the possibilities of traditional guitar sounds to a new realm of dramatic expression. Add rhythm and pulse to make an arrangement vibrating and energetic or go all the way to the subtleness and nuances this instrument can deliver.
The Sound Sources
A variety of evolving guitar performances were recorded with different playing techniques such as swells, tremolo picking and whammy bar, all processed through a chain of hand picked effect pedals. The interaction between the playing styles and the effects delivers a unique musical character for each of those performances, which were carefully multi-sampled across the guitar range within dynamic layers for expressive control.
Another set of sources consists of inspiring rhythmic guitar patterns in a variety of styles. Those were sampled unprocessed across the guitar range with multiple dynamics for seamless transitions from soft to energetic.
Finally, deep sampled short and sustaining notes were included with multiple dynamics and repetitions (round-robin).
Cinematic Scapes
Achieve instant cinematic textures with our innovative dual Vector module! Four sound sources can be continuously blended in each XY pad, across two user defined keyboard zones, so you can have one sound for bass or harmony and another for a complimentary melody. Get endless evolving drones by dynamically crossfading with mouse control, DAW automation or Key Switch presets.
One Step Forward
Our powerful Arpeggiator was designed to interact with the available rhythmic guitar loops, also allowing for complex step modulation of multiple parameters.
We took the concept to the next level by allowing real-time performance of the module settings using Key Switches for recalling user presets.
Imagine dramatically changing the arpeggiator and step modulation settings on-the-fly by the press of a key, in the course of your performance!
Exquisite Reverbs
The reverb stage is essential in creating Continuum Guitar's lush cinematic scapes and space-warping drones. Warm and organic, digital and super-natural, beautiful exquisite spring reverbs, we've included them all.
Our reverb engine mixes the realism of sampled impulse response technology with modulation to add life to beautiful reverberated tails. The tone and characteristics for each IR model is optimized for different reverb durations. Think multi-sampled reverbs!
Delay-lay-ay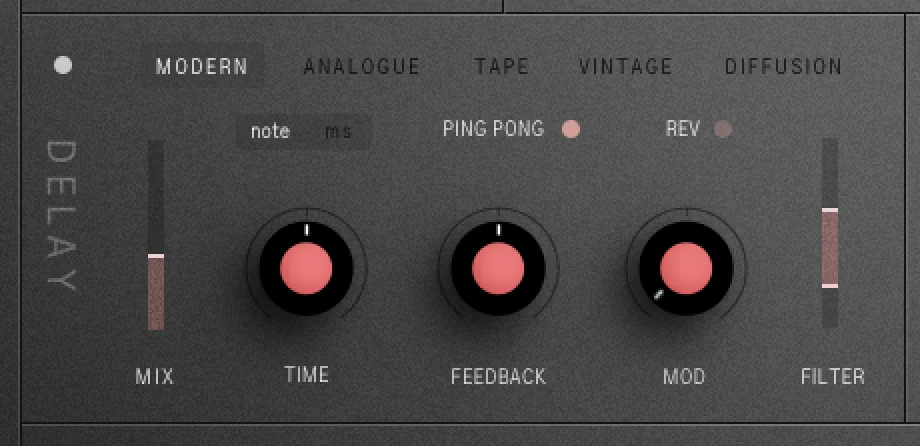 A good delay effect is key in adding rhythm and space for guitar parts, especially considering how well it interacts with the provided rhythmic sound sources.
Based on the fantastic sounding Replika delay by Native Instruments, this module covers a wide range of classic vintage and modern effects. We even added a reverse delay mode to the palette for dreamy and psychedelic repetitions.
Modulating the delay parameters with the Steps module can lead to complex intriguing rhythm patterns not achieved by a conventional delay.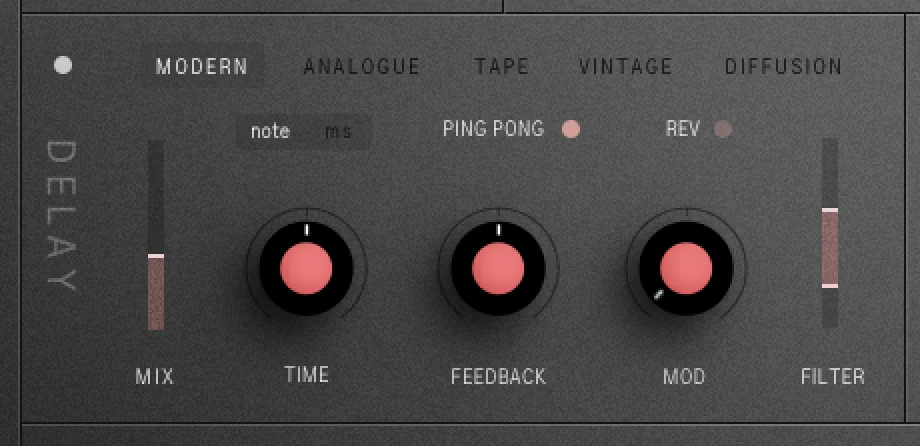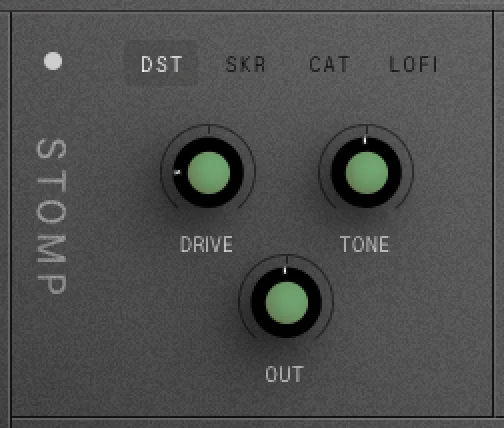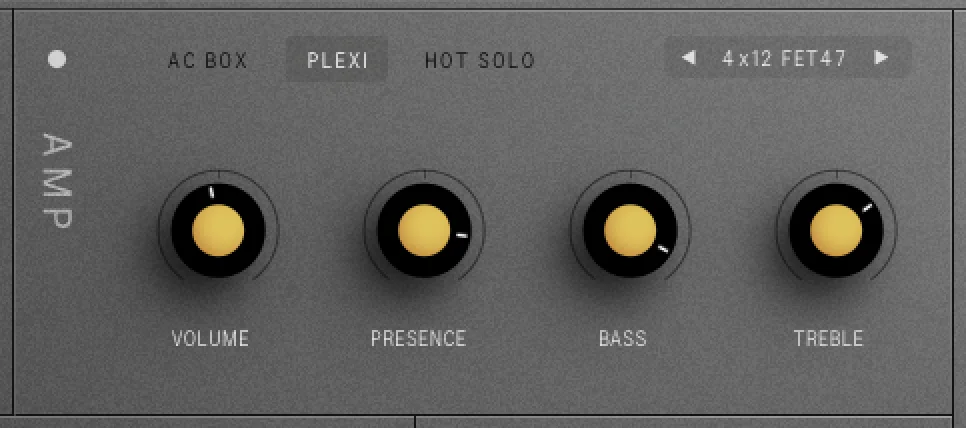 Stomps, Amps and Cabinets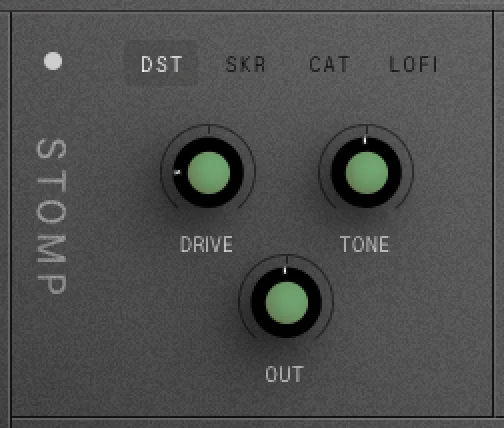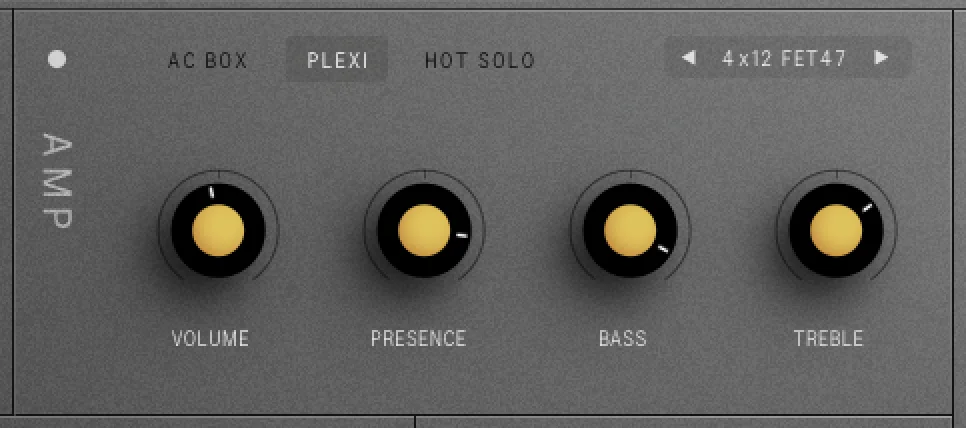 All sound sources were designed from the bottom-up to take advantage of the built-in Stomp and Amplifier modules in order to provide our signature superior boutique guitar sound.
Start the processing chain with carefully picked drive and distortion pedals modeled after classic units (including a Lo-fi bit cruncher).
As the amplifier is an intrinsic part of the tone as much as the guitar itself, we included the best from clean to high-gain, vintage to modern sounding amplifier models.
Finally, a variety of beautiful sounding cabinets with multiple speaker configurations were captured to impulse-response technology using classic microphones and exquisite recording hardware. We even added a gorgeous sounding Leslie Speaker as a bonus!
Presets Galore
We included hundreds of inspiring production ready presets in a diversity of genres, curated from a team of sound designers and guitar players.
Finding the right sound in a sea of choices can be disruptive to the creative process, so we made sure the browsing experience to be smooth and efficient, including filtering based on key description tags.
Also it's essential to be easy to mark your favorite presets for quick access, you are covered!
Integrated Manual
Continuum guitars strikes the perfect balance between control and instant sound gratification.
With a clean interface our priority was to provide excellent ergonomics and optimal spacing between controls. All important parameters are readily available in order to avoid unnecessary paging and overwhelming to the user.
There is no need to consult distracting pdf manuals out of your DAW environment as the detailed information about each section is available in the beautiful integrated help overlay.
System Requirements
• Native instruments Kontakt Player 7 software (included). Works also with Kontakt Full Version (from version 6.8.1).
• Audio Units, VST and AAX plug in hosts. (eg. Ableton Live, Apple Logic, Garageband, MainStage, Steinberg Cubase, Nuendo, Avid Pro Tools, Presonus Studio One)
• Intel Macs (i5 processor or higher): macOS 10.15, 11 or 12 (latest update).
• Apple Silicon Macs (via Rosetta 2 & natively on ARM in Standalone or in hosts that support it): macOS 11 or 12 (latest update).
• Windows: Windows 10 or 11 (latest Service Pack), Intel Core i5 or equivalent CPU. Graphics hardware support for OpenGL 2.1 or higher and Direct 3D 11.1 (Feature Level 11_0) or higher.
• 4 GB RAM.
FAQs
Can I get any discount ?
A one time offer is available during checkout for the bundle of Continuum Guitars and Rio Grooves all together with a discounted price when you buy any individual product.
What's the deal between Continuum Guitars and Cinesamples ?
Continuum Guitars and Rio Grooves were originally developed by Metasonica who partnered with Cinesamples for distribution. Our instruments are no longer sold by them and we are excited to handle our own sales from 2023.
Subscribe now for discounts and free instruments!